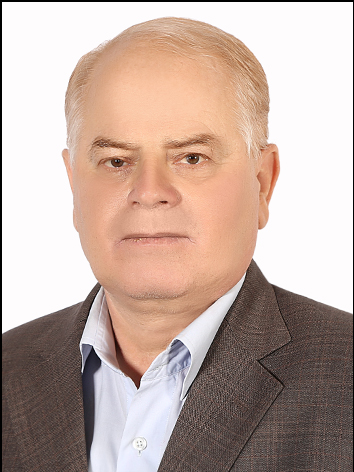 Esmaeil Hesameddini
Professor
of

numerical analysis
Academic Appointments
I meet and discuss with the students of the Master's degree and Ph.D. and other colleagues, especially the scientific discussions.
Professional Education
Has a Ph.D. in Mathematics from the University of Kent, UK
Courses
I'm teaching at the University of Carlisle, Masters, and Ph.D.
SUTech advisees
Consultation to undergraduate and postgraduate students
Current Research
Differential equations and numerical solutions and study of convergence of numerical methods
All Publications
ISI
1. Extension of the Beurling s Theorem
2. Reconstruction of Variational Iteration Algorithms using the Laplace Transform
3. An Optimal Choice of Initial Solutions in the Homotopy Perturbation Method
4. A new vision of the He s homotopy perturbation method
5. On some aspects of Backlund transformations
6. APPLIED MATHEMATICS AND COMPUTATION
7. Wavelet solutions of the second Painleve equation
8. Homotopy analysis method to obtain numerical solutions of the painleve equations
9. Approximate traveling wave solution for shallow water wave equation
10. A Reliable Treatment of Homotopy Purturbation Method for Solving second Painleve Equations
11. A Novel Iterative Method for Solving Systems of Fractional Differential Equations
12. Solving Fractional Partial Differential Equations with Variable Coefficients by the Reconstruction of Variational Iteration Method
13. A new spectral Galerkin method for solving the two dimensional hyperbolic telegraph equation
14. A new reliable algorithm based on the sinc function for the time fractional diffusion equation
15. On the convergence of a new reliable algorithm for solving multi-order fractional differential equations
Seminar
1. numerical solution of the Painleve equation II by Successive approximation method
2. a comparative study on the numerical solution of modified anomalous fractional sub-diffusion equation
3. Comparison between the Direct and local discontinuous Galerkin methods for the third order kdv equation
4. A new algorithm based on the generalized differential transform and Adomian polynomials to siff systems of fractional differential equations
5. A new Approach for solving multi-order fractional differential equations based on the comformable fractional calculus
6. A reliable algorithm based on the Sumudu transform for solving partial differential equations
7. ADOMIAN DECOMPOSITION AND SUMUDU TRANSFORM FOR SOLVING KLEIN-GORDEN EQUATIONS
8. Application of Chebyshev Collocation method for numerical solution of Volterra-Fredholm equations
9. A new approach for solving the time-fractional schrodinger equation
10. A numerical study on the nonlinear two-dimensional Sinh-Gorden equation
11. A Coupling Technique based on the Homotopy Perturbation Method and Sumudu Transform for solving the Klein-Gorden equations
12. Application of fractional differential transform method and Adomian polynomials to fractional order Riccati differential equations
13. Numerical solution of Hammerstein integral equations of mixed type using Legendre collocation method
14.